Summer holidays are over, school has started and the air has become significantly cooler overnight! Are you ready for another school year?  As much as I love summer I am excited to get back into a regular routine: eating, exercising, and getting organized for the next couple months before Christmas. We all know once the holiday season arrives, our healthy routines are much harder to comply.
Many parents have asked, what are some good and healthy snacks for school? Packing their lunch is a great first step, even better is to get them to help you pack their own lunch with healthy snack options. Snacks should be from real whole foods, fun, and of course, taste good!
Most schools have a no-peanut/nut rule so most of these on the list have a seed butter option. Sunflower seed butter (selenium rich) or pumpkin seed butter (magnesium rich) are fantastic alternatives.  You can find them in your local natural food store.
Healthy snack ideas: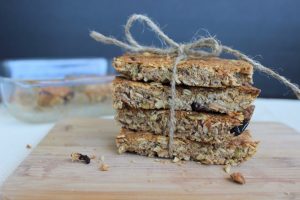 Back to news