How do we get our pasta places? Good question.
This is the third and final instalment of our three part series on bringing local home. In this third of three posts, we take a look at the local shipping and transport companies that help get our pastas to you!
If you're reading this post, you've likely already seen our first post on suppliers and our second post on how we support businesses local to us. As such, those two topics are not covered (again) here.
Kootenay Local Delivery
Stemming back to the days when we were exclusively a sourdough bread bakery, we have long had our own delivery vehicle(s). Once a cargo van, it became a bigger van, then a small truck, and today, with both breads and pastas, it's a bigger truck. All of them share the same recognizable Kaslo Sourdough logo in red yellow and black on the sides.
We typically do our own drop offs to local grocery and health food stores right in Kaslo. For other deliveries in Kootenay locales, our very capable driver, Geoffrey. He has his route and drives it three times a week to deliver both fresh breads and any pasta orders to stores local to us outside of Kaslo Maintaining this delivery as a part of our business for so long helps sustain the joy of the service for delivering good food to good people. It's a part of the feeling that being a local food producer is a profession that we feel good about.
Getting Our Pastas Further Afield
Of course, with a longer shelf life, we have also been able to get our pastas a bit further afield. And we do so with the help of several local transportation and shipping companies!
The Kootenays are a very special place; hard to get to, and hard to leave. And sometimes, a challenge to ship products from! We use a variety of shipping and transport companies to get our pastas out of this special corner of the province.
Vancouver Kamloops Freightways was started in 1947 by founder Robert Henry Sr. The name got shortened to the Van Kam Freightways Ltd. that we are used to seeing on their trucks today. The company remains family owned and operated as one of the largest regional carriers in Western Canada today.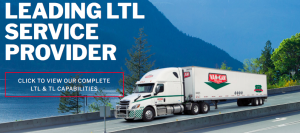 We also rely on Overland West, another company that's been active in Canada's west since 1945. We rely on both companies to ensure our pastas are delivered safely and on-time in B.C. and Alberta.
We also make good use of our local Loomis Express service provider, who pick up orders two boxes or bigger. Loomis has a long-standing history in transportation. While we haven't needed to use one of their armoured cars or planes, we sure do make good use of their trucks. They have also long been in business in Canada since 1905. Chain of delivery? Saturday Delivery? Proof of Signature? They have it all.
Personal Orders and Our Online Store
Many of you will also be familiar with placing orders through our online pasta shop. Those orders are put together with care by our staff, and then mailed to you, typically using Canada Post.
Canada Post used to be called Royal Mail Canada back in 1867 when it first got started on July 1. The modern Crown corporation that we're used to dates back to 1981 when the Canada Post Corporation Act took effect.
Altogether, we fortunately have a few options to get our sourdough pastas places, and importantly, to you. As a family business in a very small, rural community, we really depend on these shipping companies. We are grateful to have them, and to be able to help fill trucks that otherwise would leave the Kootenays empty.
This concludes our series on supporting local businesses and bringing local home.
Back to news